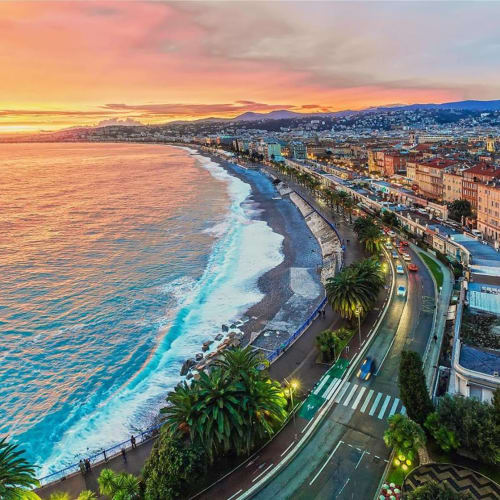 PROMENADE DES ANGLAIS
The square is a junction of several boulevards which seems the backyard of Promenade des Anglais.
You can take a comprehensive view of the most famous restaurants and boutique shops of the city from the Place Masséna.
Promenade des Anglais looks buzzing and gorgeous with full of refreshing air and blue water. It's an ideal place for the holiday due to festive and cultural occasions of the Côte d'Azur.
The beach is a 2-minute walk away from Place Masséna Square. The public volleyball courts and sun loungers on the beach provide you immense experience for your leisure.